Find your Top Engagers and focus your Ads campaigns
The Top Engagers section allows us to identify the most active and influential users of our community. It shows some practical counters describing the activity of each user and each user how it relates to our channel. The powerful filter helps us locate those who have spoken with our brand in a given period of time and on a specific topic related to specific online content.
The Top Engagers represent the ideal starting point to begin a viral Social Media campaign. The objective of of each brand is to find other Top Engagers related or similar to them starting interest users.
For example, we might be interested to impact Promoted Tweets with users who have participated in one of our campaigns #hashtag excluding users who are already our fans. This operation requires two single clicks on Social Elephants until the scoreboad shows up that allows us to choose users with more followers or the most influential.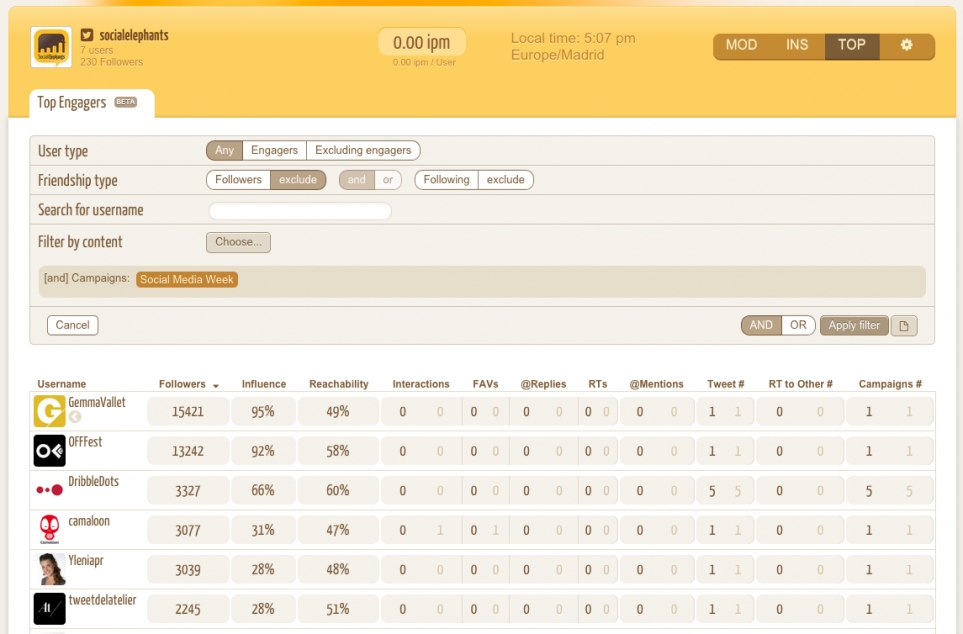 By clicking the export button (next to "Apply Filter") you will be able to export data in table format or excel file that can be directly uploaded into Twitter Ads with User IDs.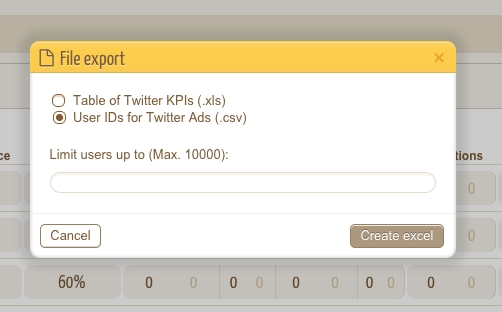 From the platform of Twitter Ads (http://ads.twitter.com) we can choose several options for audience segmentation:
Follower Targetting
This feature allows users with similar impact to the followers of a set of usernames interests. By clicking Import multiple@usernames you can use the newly exported data from Social Elephants.

This function allows you to directly import the .CSV file exported from Social Elephants and use it to impact the previously selected audience.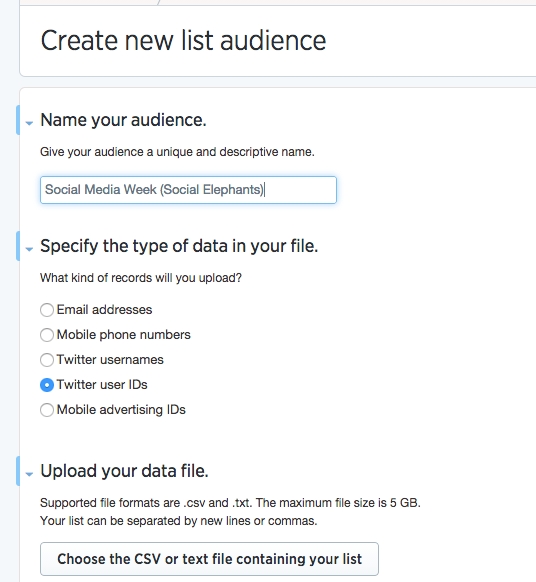 Social Elephants can get the most out of Twitter Ads campaign and perfectly complements the retargeting of visitors to our site with users who are most active on our Social Networks.



By
@Bernardamus